Why ROAMING MAN
ROAMING MAN's mission is to provide global travelers with freedom,
convenience and enhanced productivity.
4G High Speed
Unlimited Data

Durable
Shareable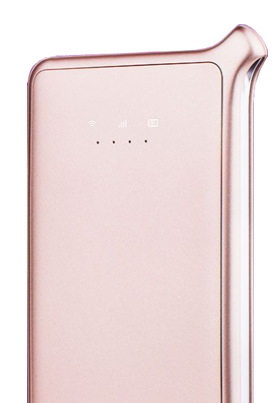 ROAMING MAN 4G Travel WiFi is Available in
100 Countries & Regions All Over the World. Only $9.99 per day.
---

Smartphones and laptops are essential tools in daily life. Whether you want to read the news, watch a movie, or simply chat with a friend, chances are you do so on your phone. Dependence can breed frustration, however, when you step across a border and find that your smartphone no longer works.Although international travel has never been easier, data plans have yet to catch up.

---

New York, NY: ROAMING MAN, the leading global WiFi hotspot service provider has expanded their coverage to 137 countries and regions. The company provides ultra-fast 4G speed internet and enables users to connect up to 5 devices at an affordable price. Newly expanded coverage includes popular vacation spots for American travelers in the Caribbean Islands from Jamaica, Aruba and Saint Martin to Turks and Caicos Islands.

---

As a leading band in travel WiFi Rental business, it is the first time for ROAMING MAN to cooperate with cinema, and this cross-border marketing demonstrates the rapid growth of brand strength and enhances brand influence. It also gets more people to know about ROAMING MAN and how to get portable WiFi while traveling.

---

Everyone has to pack before a trip, but not everyone are good at organizing everything and packing smartly. Here are the tips for packing that will make a trip not break a trip.

---

There are different international Wireless Internet Service Providers (WISP) offering global WiFi internet access in America. What is the price and features for each business? Below are the details for their global service.
Subscribe to Get More ROAMING MAN Information