Holiday Season is coming. It's time to prepare a fancy trip for your vacations and Roaming Man will be the best travel gadget for your trip.
Europe's epic history and natural beauty is its trump card.
Europe never lacks glorious historical and cultural heritage such as the birthplace of democracy in Athens, the Renaissance art of Florence and the Napoleonic splendor of Paris.
Spectacular natural scenery such as Rugged Scottish, Norway's fabulous fjords, the vine-raked valleys of the Loire and the steppe-like plains of central Spain are the proud of Europe and never let the visitors down.
Paris, France
When people mention about Paris, 2 things will come up into minds. One is the Iconic Architecture. The Eiffel Tower, Arc de Triomphe, Pyramide du Louvre and the Notre Dame cathedral are enduring Parisian emblems. While there are some stunning modern and contemporary icons as well such as industrial-style Centre Pompidou, the glass sails of the Foundation Louis Vuitton contemporary-art center, and the gleaming steel egg-shaped concert venue La Seine Musicale.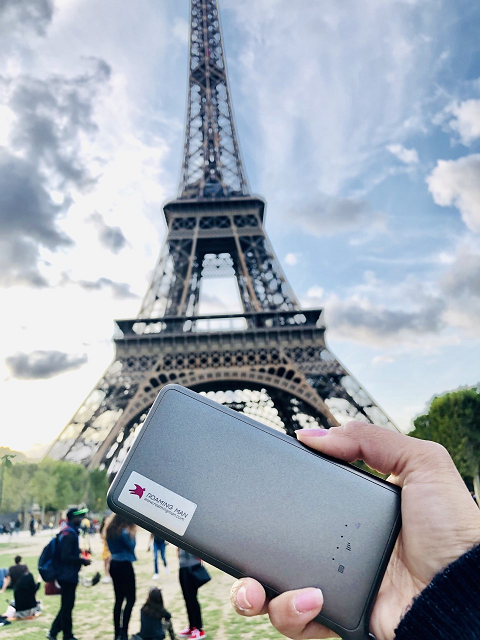 Credit @ familyfunredefined
The other one is the glorious food. Whether you seek a cozy neighborhood bistro or a Michelin-starred restaurant, you'll find that every dish with exquisite preparation and presentation, invariably served with wine.
Sicily, Italy
The gorgeous island of Sicily continues to seduce travelers with its diversity of landscapes and cultural treasures. Sicily's varied landscape makes a dramatic first impression such as the smoking hulk of Etna and the sparkling Golfo di Castellammare. The combination of sea, volcano and mountain scenery makes a stunning backdrop for outdoor activities.
Credit @ Jacek Dylag
Not only the landscape, but also the cultural heritage impresses the travelers. Reminders of bygone civilizations are everywhere in the Agrigento's Concordia temple, the Selinunte's columns or the rare grace of a dancing satyr.
Never be hesitated to choose Europe to be your next destination of your holiday and don't forget to take a Roaming Man Global Hotspot Wi-Fi with you. Roaming Man will be the best travel gadget for your next trip!