The world's largest cheap flights search engine - Skyscanner reviewed Roaming Man Travel WiFi.
Travel Tech in Review: RoamingMan
The RoamingMan is a WiFi device available to rent and offers travellers a new way to stay connected on the go in even the most remote of destinations. It offers 4G/3G high speed internet access, unlimited global data, a shareable connection so travellers can share internet access with travel companions while also providing a long battery life to keep everyone connected when it matters most.
If there are two things which the Skyscanner team members are passionate about, those would be travel and the internet. Unfortunately, enjoying both at the same time is usually difficult due to high roaming costs around the world. Until recently, the main ways around this have been using the internet in free spots like the airports, restaurants or hotels, paying for it in places like "internet cafés", buying a local SIM card with the internet access, or just abstaining from the internet for a while. That's why some of us got very excited as soon as we heard we could try out a new gadget which promises to provide a solution to this issue.

The device in question is called RoamingMan and is available to rent from almost anywhere in the world before you take a trip. It's a portable WiFi hotspot which allows to connect to the internet almost anywhere in the world with a single account. It supports around 100 countries, including most of the popular leisure and business travel destinations. It doesn't require a SIM card to function, instead allowing for the internet access to be topped up from the supplier. Additionally, it has two extra SIM card slots which allow alternative ways of paying for internet access if needed.

Connecting to the internet is easy and can be done with the help of an additional iOS or Android apps, which also allow to purchase extra bandwidth. The device supports 4G speeds, with the downloads of up to 150Mbps and uploads of up to 50Mbps on a wide range of bands, so it should connect to most networks and work well with modern devices.
The Roaming Man looks like a cousin of an older iPhone or Zune, with a 3.5" colour touch screen in the middle. While the device is smaller than most modern phones, it's visibly thicker at 0.8"/20.9mm and relatively heavy at 224g. Most of the weight, however, is due to the built-in power bank functionality, which allows to charge your other devices like phones or tablets with an additional 6000mAh of power.
We gave the RoamingMan to three travellers who also happen to work here at Skyscanner to put it through it's paces. Here is what they thought...
1. Tom, Software Engineer at Skyscanner
5/5 stars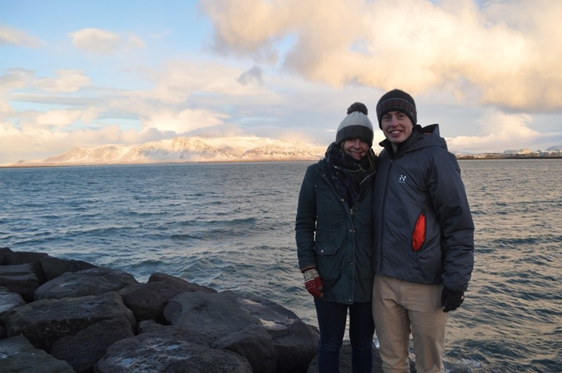 My girlfriend and I took the The RoamingMan Portable WiFi Hotspot to Iceland and it was the perfect travel accessory to have with us while exploring the national parks. It allowed us to keep up to date on the weather, and send pictures to friends while enjoying the rural Icelandic countryside without having to worry about data charges on our mobile phones. The built-in ability to charge our phones on the go was an added plus.
I would recommend RoamingMan for anyone that wants to stay connected while travelling, but still pack light.
2. Dean, Software Engineer, Database Development at Skyscanner

4/5 stars
I too took the The RoamingMan Portable WiFi with me on my trip to Iceland to test it out during my road trip around the island. Unfortunately for me, despite successfully testing the device in the UK before flying out, upon landing in Iceland the unit had a lot of issues getting a connection and due to me relying on the device to give me GPS through google maps, I had a hard time finding my accommodation in Reykjavik.
I contacted the company about my issues and the issue was resolved by technical support on my third day in Iceland. With the connection issues resolved, the device turned out to be fantastic for exploring the island by car. One day we were about 3 hours' drive away from our accommodation and it was late and we were hungry, so we used the device to look for quality restaurants nearby and found one of the best meals of the trip in a remote village with picturesque views. As people who don't much like to plan ahead, looking for things to do on a whim was also made easy.
In summary, barring the technical issues we had for half our trip and the slightly confusing at first interface, the device was very handy and would recommend others to use.
3. Lukasz, Partner Success Executive at Skyscanner

4.5/5 stars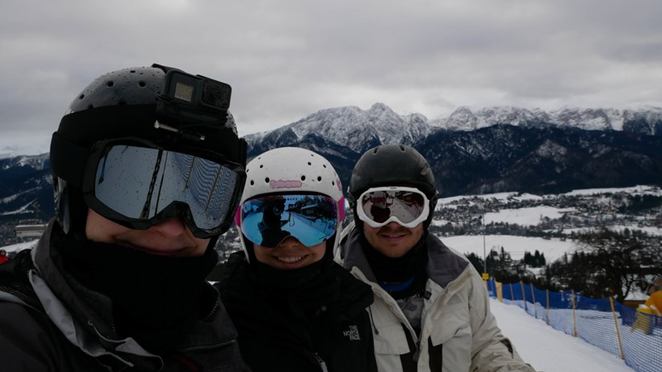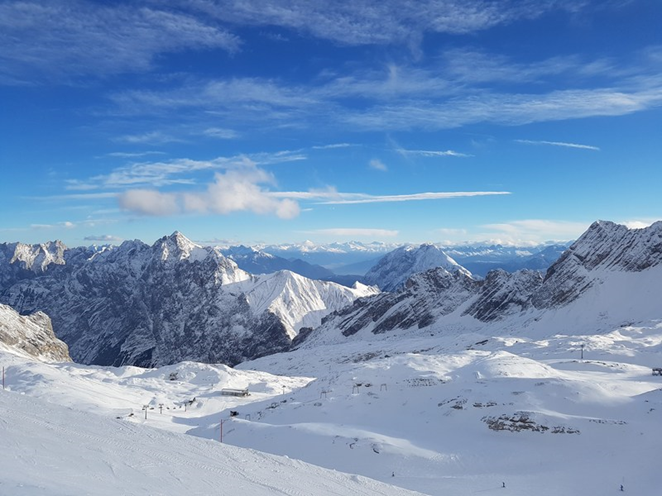 I took the RoamingMan to a skiing trip in Europe. My journey was from Edinburgh to Garmisch-Partenkirchen in Germany, then through Munich to a day in the beautiful Prague, and finally a week in Poland with my family, including two days in Zakopane, the skiing capital of Poland.
The device helped me with the travels themselves – missing a long-haul bus to the ski resort due to a flight delay was much less painful knowing that I'm getting the right ticket thanks to being able to access the internet on the spot. I also used Google Maps extensively and being able to access them live was a great benefit; the same goes to weather info and live bus schedules in some of the cities. Apart from that, I could connect to the internet whenever I needed an update on the news or share a photo of the beautiful mountain sceneries to my family.
From the technical side, I had no issues with the device at all. I managed to get it setup quickly and without issues. Going online was possible whenever there was good phone reception and the speeds were good enough for a few Skype video calls with my family. I also found the charging capabilities of the RoamingMan to be extremely useful, it was a life-saver in a few situations. The only downside I found was that it was quite bulky, so carrying it in the pocket while charging the phone was rather uncomfortable, but that's a minor inconvenience compared to not having this possibility at all.
All in all, I'm very happy with the experience and would recommend it to anyone who travels a lot and can't live without internet access. Just make sure you don't watch too many high-definition YouTube videos on the go as they can go through the 4G network allowance quickly; save them for the WiFi at the hotel instead.
Go, travel!